When it comes to material handling, belt conveyors play a crucial role in various industries, enabling efficient and reliable transportation of goods and bulk materials.
Different types of belt conveyors are designed to meet specific needs and challenges, offering a range of features and benefits tailored to diverse applications.
From standard rubber belts to specialized options, such as cut resistant, heat resistant, and fire resistant belts, each type offers distinct advantages in terms of performance, durability, and suitability for specific industries.
Standard Rubber Belts
Standard rubber belts are designed with a blend of natural and synthetic rubber covers, making them suitable for handling most abrasive materials. They find applications in industries such as mining, aggregate, and construction. These belts offer good resistance to wear and tear, providing cost-effective solutions for material handling needs.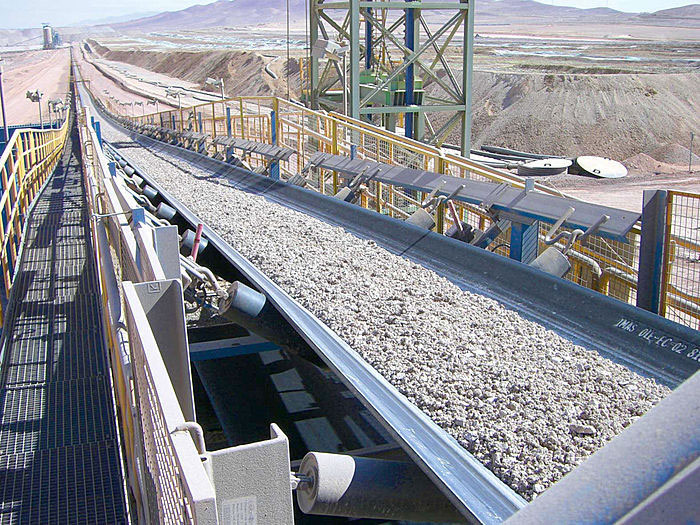 Cut Resistant Belts
Cut resistant belts are manufactured with a high content of natural rubber, making them ideal for operating under challenging conditions where cutting and gouging of covers may occur. These belts are commonly used in industries such as recycling, waste management, and mining. Their durability and resistance to damage ensure reliable and long-lasting performance.
Heat Resistant Belts
Heat resistant belts are designed to handle materials with elevated temperatures of up to 1200°C. They incorporate covers made with styrene butadiene rubber, providing excellent heat resistance. These belts are used in industries such as steel, cement, and foundries, where high-temperature materials are transported. Their ability to withstand extreme heat ensures efficient and safe material handling.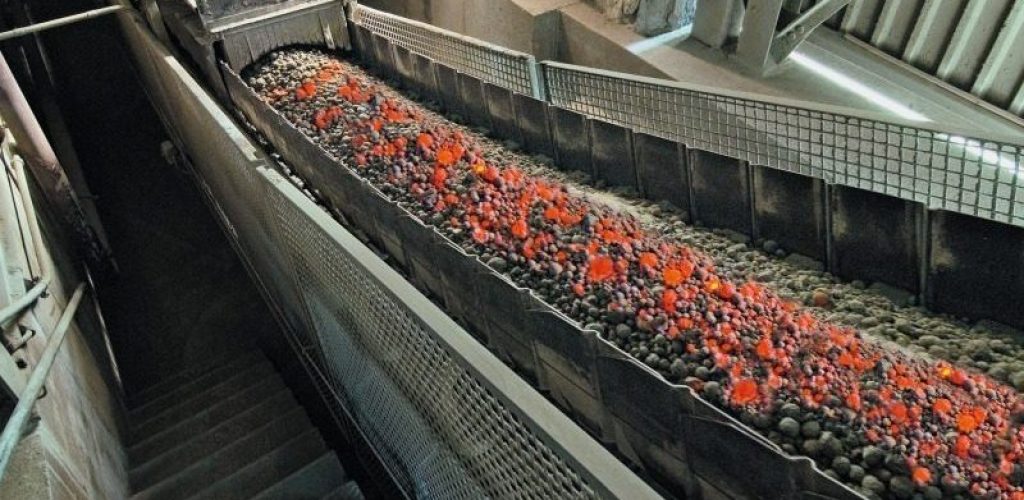 Super Heat Resistant Belts
Super heat resistant belts feature Chlorobutyl covers, offering exceptional resistance to materials with temperatures up to 1700°C. They are commonly used in industries such as glass manufacturing, metal processing, and power generation. These belts provide reliable and durable performance in environments with extremely high temperatures.
Fire Resistant Belts
Fire resistant belts are manufactured with neoprene covers and multi-ply carcass constructions, meeting the highest safety standards required in underground mines. These belts offer excellent resistance to fire and are designed to minimize the spread of flames. They provide enhanced safety and reliability in mining applications where fire hazards exist.
Wood Handling Belts
Wood handling belts are specifically developed for the timber industry, featuring a non-staining design with resistance to oil and resin. These belts ensure efficient and reliable handling of timber materials without compromising product quality. They find applications in sawmills, woodworking facilities, and other wood processing industries.
Concentrator Belts
Concentrator belts are uniquely designed for application in gold mine concentrators. These belts are optimized to handle the specific requirements of gold ore processing, providing reliable and efficient transportation of ore materials within concentrator plants.
PVC Solid Woven Belts
PVC solid woven belts, also known as "Vinyplast," are manufactured with polyester and nylon carcasses coated with PVC. They are developed to withstand impact, tear, and abrasion, meeting stringent flame-resistant standards. These belts find applications in industries such as mining, quarrying, and recycling, where durability and flame resistance are crucial.
Food Quality Belts
Food quality belts are specifically designed for the food processing industry, meeting strict hygiene requirements. They are manufactured from non-toxic materials that are resistant to oils, fats, and staining. These belts ensure the safe and sanitary handling of food products, providing reliable and contamination-free transportation.
Nitrile Covered PVC Belts
Nitrile covered PVC belts are developed for applications in mines where fire hazards exist. These belts offer properties such as flame retardancy, oil resistance, abrasion resistance, and heat resistance. They provide a safe and durable solution for material handling in mining environments prone to fire risks.
Steel Cord Belts
Steel cord belts are designed for long-distance conveyors and feature steel wire reinforcement within high-quality rubber. These belts offer exceptional traction and high impact resistance, making them suitable for demanding applications in industries such as mining, ports, and bulk material handling. They provide reliable and efficient transportation of heavy loads over long distances.
Fire Resistant Steel Cord Belts
Fire resistant steel cord belts are specifically developed for conveyors situated in fiery mines. These belts possess self-extinguishing fire properties, ensuring safety in underground mining operations. With low maintenance requirements and long service life, they offer reliable and fire-resistant performance in challenging mining environments.
Oil Resistant Belts
Oil resistant belts are designed to handle materials containing vegetable oils and minerals. They feature easily washable linings made of nitrile, neoprene, or synthetic rubber in all layers. These belts are commonly used in industries such as agriculture, food processing, and chemical manufacturing, where resistance to oil and easy cleaning are essential.
Chevron Standard Belts
Chevron standard belts incorporate steel tire cords in a 'V' shape at intervals over the belt length. These belts are recommended for challenging conditions, such as slag transportation. They provide excellent grip and prevent material rollback, ensuring efficient and reliable material handling in industries such as steelmaking and mining.
Corrugated Sidewall Belts
Corrugated sidewall belts are highly effective for elevating materials in confined spaces. They require less space, eliminate the need for transfer points, and offer high capacity with low maintenance. These belts are commonly used in cement plants, coal-fired power plants, ports, and the chemical industry. They provide efficient vertical transportation of bulk materials with minimal spillage.
Summary Table
| Belt Conveyor Type | Description | Price | Durability |
| --- | --- | --- | --- |
| Standard Rubber Belts | Suitable for handling most abrasive materials with a blend of natural and synthetic rubber covers. | Moderate | High |
| Cut Resistant Belts | High content of natural rubber for operating under extremely difficult conditions with a risk of cutting and gouging. | Moderate | Very High |
| Heat Resistant Belts | Covers with styrene butadiene for handling materials with temperatures up to 1200°C. | High | High |
| Super Heat Resistant Belts | Chlorobutyl covers for handling materials with temperatures of up to 1700°C. | High | Very High |
| Fire Resistant Belts | Neoprene covers with multi-ply carcass constructions for maximum safety in underground mines. | High | High |
| Wood Handling Belts | Non-staining belts resistant to oil and resin, designed for the timber industry. | Moderate | Moderate |
| Concentrator Belts | Uniquely applied at gold mine concentrators for specific concentrator plant requirements. | High | High |
| PVC Solid Woven Belts | Polyester and nylon belts with PVC coating for impact, tear, and abrasion resistance, meeting flame-resistant standards. | Moderate | High |
| Food Quality Belts | Non-toxic belts resistant to oils, fats, and staining, meeting hygiene requirements of the food processing industry. | Moderate | Moderate |
| Nitrile Covered PVC Belts | Flame-retardant, oil, abrasion, and heat-resistant belts for mines with fire hazards. | High | High |
| Steel Cord Belts | Steel wire reinforced belts for long-distance conveyors, offering exceptional traction load and high impact resistance. | High | Very High |
| Fire Resistant Steel Cord Belts | Self-extinguishing fire-resistant belts for conveyors in fiery mines, offering long life and low maintenance. | High | Very High |
| Oil Resistant Belts | Easily washable linings in nitrile, neoprene, or synthetic rubber for handling materials containing oils, fats, and minerals. | Moderate | Moderate |
| Chevron Standard Belts | Steel tire cord belts with 'V' shape intervals for standard belting under difficult conditions like slag transportation. | Moderate | High |
| Corrugated Sidewall Belts | Effective for elevating materials in confined spaces, offering low maintenance, high capacity, and no transfer points. | High | High |